We are proud to welcome you to the fifth European BEST Engineering Competition that is being held in Warsaw this year.
Welcome to Poland!
Poland is a country of extraordinary diversity and many secrets. Everyone will find something interesting and amazing for him.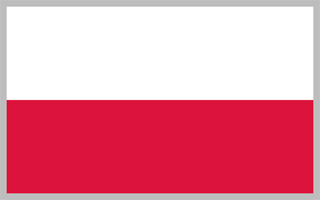 Nature lovers will surely enjoy the golden sand of the Baltic coast beaches in the north and the rocky crags of the Tatras in the south. There is a wonderful network of the Great Mazurian Lakes for water sports fans where you can sail and the green wilds of the Bieszczady Mountains for those who enjoy hiking trips.
Meet the free roaming European bison - Europe's largest animal - in the Bialowieska Forest, enjoy photo safari in the unique Biebrzanski Marshes, take a raft run down Dunajec River gorge, or watch the shifting sand dunes of the Slowinski National Park.
Those with a taste for history are invited to the many restored old town centers, the Royal Castles of Warsaw and Krakow and the old palaces erected by Polish magnates, bringing to mind the memory of bygone centuries. They will certainly enjoy our museums which include the unique in Europe, medieval, underground salt-mine in Wieliczka and the Nicolaus Copernicus Biographical Museum in the old bishops' seat in Frombork.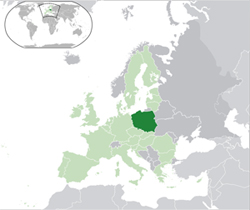 Capital: Warsaw
Land area: 312,685 km2
Population: 38 mln
Highest peak: Rysy (2499 m)
Lowest point: Raczki Elbląskie (-1,8 m)
Temperatures: January -10 C to 2 C, August- 18 C to 30 C
Cities: Warsaw, Krakow, Wroclaw, Lodz, Gdansk.
Warsaw

Warsaw, nurturing over 400 years of pride as a capital, is Poland's largest city and an economic, political, and cultural centre. The symbol of the city is the Mermaid, featured on the city seal. Warsaw is a bustling metropolis and features an unforgettable history. A city where a fourth of the terrain is covered by parkland and a city of culture for all tastes and budgets...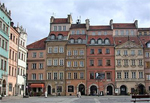 Spending a few days is worth it in order to experience the unforgettable atmosphere. The city's diversity and richness means that there is something for everyone. Historic palaces and churches meet modern architecture, and cosy cafes compete with fashionable music-filled clubs.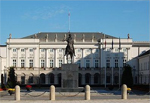 It is worth seeing Old Town- a place full of architectural diversity, Krakowskie Przedmieście Street- Presidential Palace, Łazienki Królewskie- is a garden full of valuable architectural monuments and sculptures, Warsaw Uprising Museum.
You are welcome to search more information about Poland, Warsaw and its tourist attractions here: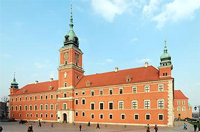 Warsaw University of Technology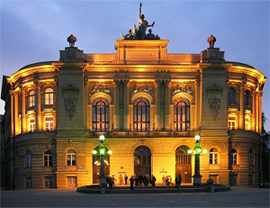 The Warsaw University of Technology (Polish: Politechnika Warszawska; literally, "Warsaw Polytechnic") is one of the leading institutes of technology in Poland, and one of the largest in Central Europe. The student body numbers 36,156. The Warsaw University of Technology has about 5,000 graduates per year. Every ninth president among the top 500 corporations in Poland is a graduate of the Warsaw University of Technology. The origins of the university date back to 1826 when engineering education was begun in Warsaw Institute of Technology. Learn more through this website.
All further necessary information about currencies and typical prices, hostels and how to get to Warsaw you can find in our Survival Guide:
If you want to see schedule of EBEC 2013 Final, click in link below: