5 years of EBEC Final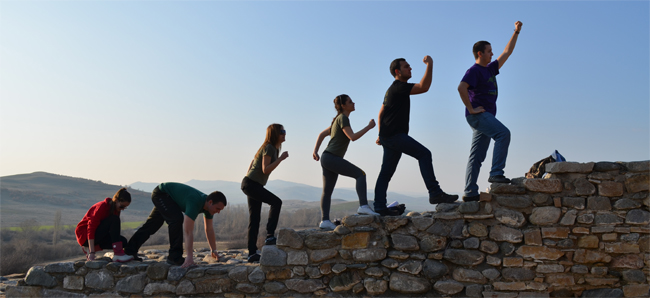 The idea of Engineering Competitions was brought into Europe in 2002.
11 years have passed. 11 years of developing, improving, popularization, enthusiasm and hard working made Engineering Competitions what it is now - European BEST Engineering Competition.
This year EBEC Final, in Warsaw, is special as it is going to be 5 years since local engineering competitions (LEC) are brought together in a common project with 3 rounds.
Every year young, eager and motivated youth from all over Europe gather to compete, to share knowledge and make new friends. Every year EBEC spirit brings top engineers to find out who is the best.
This year it's an anniversary—a 5th anniversary of EBEC spirit in Europe.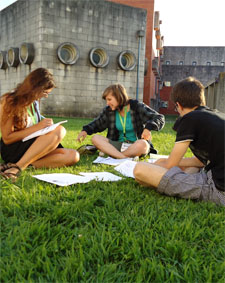 How everything began
One of the guys who brought the idea of Engineering Competitions to Europe - Carlo Spellucci and his testimonial:
"It was January 3, 2002. The very second time a BESTie took part in the Canadian General assembly. I had the privilege to be that BESTie, sitting in a Montreal pub with the VPs of CFES*. Between beers and after dinner we wrote down on a napkin what would be the ideal journey of exporting Engineering Competition from Canada to Europe with BEST. I knew it would become a huge success, I just knew it. I was just surprised that something so cool did not start already with BEST while it was everyday life in CFES already then. I was only sorry I would not be there to work on it in the next years since I was about to finish my Treasurer mandate and go to earn a living. And now I see this video, all what generations of BESTies did in the last 11 years, and I feel so proud of our organization and you guys - you turned a dream from a napkin into wonderful, impressive reality."
* The Canadian Federation of Engineering Students (CFES)
An overview to the EBEC project
The first real experience with an Engineering Competition (EC), came in March 2002 when some members of BEST went to the Canadian Engineering Competition (CEC). They came back very enthusiastic and started to promote the idea for this kind of BEST event.
LBG Eindhoven and LBG Ghent were highly motivated to organise this first BEST European Engineering Competition together with CWG (Competitions Work Group), it took place on the 17th-23th October 2003. The first BEST Engineering Competition took place in Belgium with 60 participants from all over Europe. Half of them participated in teams of 4 people in a 2-day Team Design, the other half in a 2-day Case Study, followed by a presentation day. In the evenings 32 participants debated in teams of 2 people.
The idea of having local, national and maybe a European final reaching towards cooperation with Canadians raised already in 2004.
The second BEST Engineering Competition was organised by LBG Warsaw and CWG between 8th and 16th October 2004 in Poland. 80 participants participated in either Team Design, Case Study or Negotiation and could also take part in the debates in the evening.
In 2005 three BEST Engineering Competitions were organised by Sofia, Bulgaria, USTU* - Yekaterinburg, Russian Federation, Zagreb, Croatia. All in all, the Engineering Competition project has grown up a lot in only few years.
*Ural State Technical University (USTU)

Having several LECs organised in different Portuguese LBGs, the first National Engineering took place in autumn 2006 in Portugal. Inspired by its success, the attractiveness of engineering competitions and the will to strengthen LBGs by national cooperation, Belgium and Poland followed a few months later with their first NECs. The concept spread as a virus affecting Spain and Italy organising their first NEC one year later in 2007.
In 2008 the concept of BEST Competitions' Final (BCF) was launched as a final of all the existing competitions in BEST and big step was taken to develop a European final with local and national rounds, the name was changed into EBEC: European BEST Engineering Competition.
A more detailed review through years!

EBEC 2009 (2nd - 11th August) in Ghent, Belgium
This edition of EBEC had 80 participants involved in two categories: Team Design and Case Study. Participants were winners from national and regional rounds. Every team who won national/ regional rounds in Team Design or Case Study categories competed in EBEC. One team consisted of 4 students. All the participants were eager to find the answer " Who is the best engineer?".
Since 2009, the Local Engineering Competitions are brought together in a common project where winners from these competitions compete at the Regional and National level and then the winners go to the European final which is called EBEC.
EBEC 2010 (1st - 11th August) in Cluj Napoca, Romania
This edition of EBEC had 104 participants participated in two categories Team Design and Case Study. Participants were winners of 13 national/ regional rounds.
EBEC 2011 (1st - 10th August) in Istanbul, Turkey
104 top technical students were united by one passion – engineering. This was the 3rd edition of EBEC, considered the biggest engineering competition organised by a students' organisation in Europe.
EBEC 2012 (1st – 8th August) in Zagreb, Croatia
104 top European technical students competed at European BEST Engineering Competition (EBEC) final in Zagreb, Croatia, in two categories: Team Design and Case Study. Case Study category had to solve the problem how to expand Kuwait's airport capacity for the upcoming 2020 Summer Olympics. At the same time Team Design category had to to build a Roller Coaster. But that's not all: EBEC 2012 has received the patronage of the President of Croatia!